Instant Prices

Artwork Options

Other Products
Business Card Printing
Either – Custom-made
Choose from our huge range of eye-catching templates to create impressive business cards.
Design your Business Cards Online
Our designers thrive on creativity. This is why you can choose from a huge database of business card design templates. Once you have selected your favourite from the thousands available (or alternatively uploaded your print ready artwork file) you can use our editing tool to easily change fonts, colours, images and add your logo to create your bespoke business card.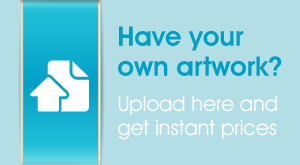 Create your own business cards
in 3 Simple Steps
Get Creative...
After you've chosen your favourite business card design you can use our editor to change wording, fonts, colours and images (choose from our library of 14 million or use your own hi-res imagery) and add a logo.
Tell us How Many Business Cards You Want. Then let us do the rest.
Wide Range of finishes and a host of different products.
We will confirm the print time for your business cards at checkout.
Upload your Hi-res Jpegs, TIFs or PDFs. Take a look at our file supply guide, for full artwork specifications.
We'll print in hi-definition. Backed by our Quality and Delivery Promise.
Reasons To Use Print Buying Direct
Let Your Business Card be a Creative Reminder
Your contacts expect business cards. In this digital age today's professionals can be swamped with emails and social media requests so make sure a business card remains part of your business plan. Networking with business cards is an easy and affordable approach to reconnecting in the future.
At www.printbuyingdirect.co.uk we will help you design a professional business card which will generate a first-rate impression. You can do this by following our custom route online to create an effective product at a swift few clicks of a button. And if you need any extra help we're at hand to offer all the advice you'll need.
Our in-house design team can also work with you to create a card which displays your business' personality and individuality. We have a wide range of business card products and finishes including silk, uncoated, gloss or matt laminated, spot UV, embossed, foiled and shaped business cards. Whatever you have in mind – we can help you create it! Contact our Customer Care team on 01270 212100 to find out more.
Showcase your personality
Our custom designed business cards do more than just portray a name and a number. Choose from our huge library of industry themed business card templates to make your brand identity shine! Find the design that's right for you, then simply edit and print.
Upload your own artwork
Choose from a variety of business card options including a wide range of sizes and finishes printed in deluxe hi-definition. Upload your artwork in PDF, Jpeg or TIFF format (consult our file supply guide for more information), tell us how many you'd like and we'll confirm the delivery date at checkout – all backed by our Quality and Delivery Promise.
Any questions or can't find what you're looking for? We're here to help on 01270 212100.