Calendar Printing
Ready-made Calendar Templates - Now's the time to order a Corporate Calendar – the business gift which reminds your clients of you all year round! Choose from 1000s of templates online for you to personalise right here…
Photo Calendars - Create a unique Christmas gift for friends and family. Upload your favourite photos, use our editing tool to create your 12 months of memories and we'll print in luxurious hi-definition to create a calendar to remember!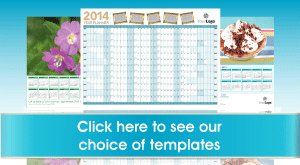 Custom-made Calendars
Print Buying Direct has thousands of calendar designs in a wide range of finishes which you can edit to suit your business. We have millions of themed stock images for you to choose from to create a cost-effective, high quality corporate gift. The process is easy. Simply choose your favourite design, edit to add any message and logo and we'll print and deliver to your deadline!
Click here to see our choice of templates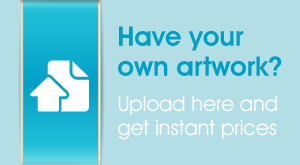 Upload your calendar design
Have your own artwork? Upload here for instant prices.
Create your own photo calendar as the perfect festive gift. Upload your photos, edit to suit and we'll transform it into an extra special photo calendar! Supply your artwork in PDF, Jpeg or TIFF format (consult our file supply guide for more information) and we'll produce in a range of sizes. Tell us how many you'd like and we'll confirm the delivery date at checkout – all backed by our Quality and Delivery Promise.
Any questions or can't find what you're looking for?
Call our Customer Care Team on 01270 212100.
Calendar Design Templates
Choose a Calendar Design
Select your favourite from thousands of individually crafted design calendar templates or upload your own print ready file.
Edit your calendar
Use our Calendar editor to easily change fonts, colours, images, and add a logo. Choose images from our library of over 14 million or use your own.
Leave the rest to us...
Choose from a wide range of sizes and finishes and we'll print your design in hi-definition colour.
Upload Your Own Calendar Artwork
We offer a Wide Range of sizes and a host of different products.
The lead time will be confirmed at checkout
Upload your Hi-res Jpegs, TIFs or PDFs. Take a look at our file supply guide, for full artwork specifications.
We'll print in hi-definition colour. Backed by our Quality and Delivery Promise.
Reasons To Use Print Buying Direct
Promotional Calendars
Corporate Calendars - Everyone loves a freebie and your customers are no exception. Send them a calendar – a practical and functional gift which they'll use all year - and they'll be reminded of you! Order now through www.printbuyingdirect.co.uk for a high quality product at an affordable price. Our range includes handy pocket-sized calendars, CD case calendars and business deskpads to massive super-size A1 wallplanners.
Calendars for Business
Our calendars can be 100% personalised just for you. Select your colour scheme and images and these can be printed with your corporate logo and contact details exactly where you want them. You can even add any special offers or events throughout the year. Every square inch can be tailored as you want it.
The process is easy. Whether you select one of our ready-made templates and use stock images from our FREE photo library or send us your own artwork, once you've personalised your chosen design, simply let us know which calendar type you require, how many you want and we'll deliver. And if you need any extra help we're at hand to offer all the advice you'll need.