Instant Prices

Artwork Options

Other Products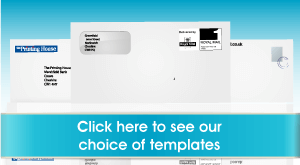 Envelope Design Templates
Browse through our selection of envelope design templates using our design portal for custom business envelopes. Choose from 1st or 2nd class, window or non-window and reply paid or standard outgoing mail. Available in three sizes: DL, C5 and C4.
Once you've made your selection use our simple online editor to add your chosen text and logo. When you're happy let us know the quantity of envelopes required and we'll print in high definition black & white or colour.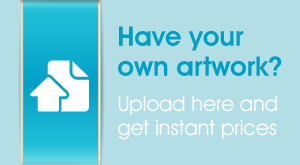 Print Ready Envelope Artwork?
Know exactly how you want your envelope to look? We can create a bespoke envelope for you! Simply upload your artwork and we'll produce the item you want quickly and affordably. Upload your high resolution artwork file (we accept Jpegs, TIFs or PDFs but check our file supply guide for full artwork specifications).
Once your file is uploaded you'll then be able to add personalised text and we'll print and deliver for when you need them – all backed by our Quality and Delivery Promise.
Printed Envelopes
We might not like to admit it but we all judge a book by its cover when it comes to mail. We're so used to receiving swarms of direct mail through our letterboxes on a regular basis, but how many times are we actually tempted to open it?
Making sure you send your direct mail in the right type of envelope is key to getting the most from your marketing might. An eye-catching envelope cleverly designed to suit your target market will sell from the outside, holding enough of the recipient's attention to entice them to open your letter to find out more.
Print Buying Direct offer a wide range of finishes across a range of products. We will also guarantee a turnaround time to suit your requirements .
Upload Your Own
Wide Range of finishes and a host of different products.
Select your turnaround time to suit your requirements. Choose saver delivery.
Upload your Hi-res Jpegs, TIFs or PDFs. Take a look at our file supply guide, for full artwork specifications.
We'll print in hi-definition. Backed by our Quality and Delivery Promise.
Reasons To Use Print Buying Direct
Envelope Printing
The Envelope Size Guide
DL envelopes require that an A4 sheet is folded three times. This may be a little labour intensive, but it could show business customers that you are a professional and conscientious company.

C5 envelopes contain an A4 sheet folded in half. These are probably one of the most popular sizes for direct marketers and a lot of printed envelopes with slogans and logos are this size.

C4 envelopes are designed to hold an A4-sized document without folding. This is a great option if you are sending catalogues and brochures of your products and services.
Top Tip
Envelopes can be the most portable, affordable and versatile marketing method you use - don't be quiet about your services or shy about your accomplishments.