Instant Prices

Artwork Options

Other Products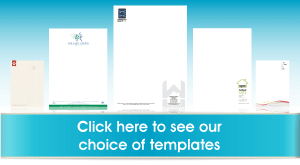 Custom-made Letterhead Templates
Choose from our large range of eye-catching letterhead design templates to create branded letterheads quickly and easily. Choose from 100s of letterhead designs.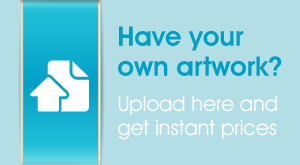 Choose a Letterhead Design
- Edit it – Print it
At Print Buying Direct we have a massive selection of individually crafted letterhead design templates. Browse our site to find the one which is right for you then use our easy online editor to add your chosen text and logo, change colours and add extra images from our FREE image library. When you're happy with your selection let us know the quantity required and we can print on high quality paper from 80gsm (Budget Letterheads), 100gsm or 120 gsm paper.
Upload your own Letterhead Artwork
Create a customised letterhead quickly and affordably with Print Buying Direct using your own artwork. Upload your high resolution artwork file (we accept Jpegs, TIFs or PDFs but check our file supply guide for full artwork specifications). Once your file is uploaded you'll then be able to add personalised text and we'll print and deliver for when you need them – all backed by our Quality and Delivery Promise.

Reasons To Use Print Buying Direct
A well-crafted letterhead acts as a marketing opportunity, providing a chance for brand engagement. It should reinforce your brand identity and lend credibility to the words on the page. Most importantly, it's quite often the first interaction which a customer has had with a particular company so it's crucial to get the details right.
Keep it simple – Your letterhead should be striking but should also make way for the content that is printed over it… consider it 'the supporting cast' rather than the main player. Yes, it should be good but not that good it detracts from the actual content!

Make it memorable – At Print Buying Direct our letterheads can be produced in 100gsm and 120gsm paper stock, producing a quality letterhead which is not only visually stunning but pleasingly tactile.
Which comes first? – Well, this will depend on a business' individual needs. However, communicate important information effectively. Go big with the critical information (usually the company or individual responsible for writing the letter), positioning obviously and accessibly. Then decide what is less crucial and tuck away in a less obtrusive part of your design.
Represent the Brand – this isn't just about your logo, but the choice of colour scheme, fonts, imagery and much more count towards making a professional letterhead which represents your brand.
Any questions or can't find what you're looking for? We're here to help on 01270 212100.