Instant Prices

Artwork Options

Other Products
Premium Banner Stands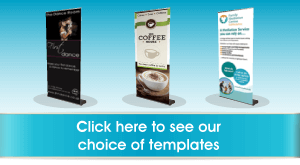 Ready-made Banner Stand Templates
Choose from our massive range of striking banner stand design templates, edit and print!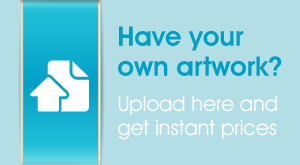 If you have artwork already upload it here and we'll take care of the rest
An Event Regular
Showcase your business with our robust premium banner stand – an 'event hardy' banner suitable for regular use.
All our banners are designed as standard with an anti-curl graphic. However, our premium range have a weighted base (so no feet to damage) which makes them both extra durable - strong and sturdy when on display yet compact and light, perfect for transporting.
Simply choose a banner stand design from our 100s of banner stand design templates then edit and print! Once you've decided on the design which works for you, our online editing tool will guide you through the process to create your own custom-made banner where you can add a logo and text, changing fonts, colours and images to suit your business brand. Then all that's left to do is tell us the size and quantity required and we'll print and deliver to your deadline.
Artwork ready? Upload here for Instant Prices
Upload your own banner stand artwork here in PDF, Jpeg or TIFF format (consult our file supply guide for more information). Choose from A3 or 2000mm tall x 800mm wide (full size), tell us how many you'd like and we'll confirm the delivery date at checkout – all backed by our Quality and Delivery Promise.
Reasons To Use Print Buying Direct
5 Business Benefits of pop-up banners
Durability – all our banners are made of the highest quality materials and built to last, meaning they will become your must-have reliable marketing tool which you'll return to time and time again.
Ease of use – simply pull up and you're ready to go or retract and you can neatly pack away for a swift departure.
Space-saving - space is money at many events and banner stands are narrow yet high, giving great effect yet taking up little floor space and easy to store when not in use.
The WOW factor – a banner stand offers an inviting snapshot of what your business may offer.
5.Longevity – stand up banners are one of the most low cost, high impact promotional business buys. A branded generic pop-up banner stand can be a great investment which can be used for promotions again and again.